health++ is a two-day event that will bring together 300 engineers, designers, business experts, and healthcare professionals for a weekend of ideating, designing, and building for affordability in healthcare both domestically and globally.

Find a need you're passionate about. Discover needs during the problem pitching session, or inspire others and pitch your own need.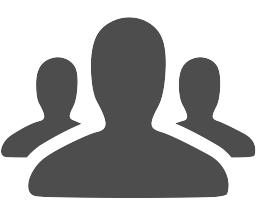 Healthcare is interdisciplinary, so assemble an interdisciplinary team, complete with many talents.

Create innovative prototypes and business models. Hacking isn't purely technical.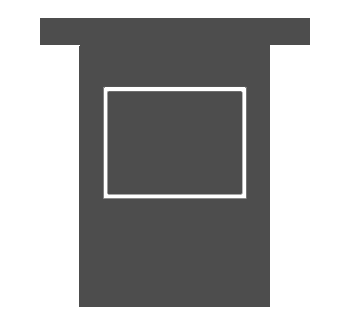 Present your work to an esteemed panel of judges for the opportunity to kickstart your idea and share your project on the big stage.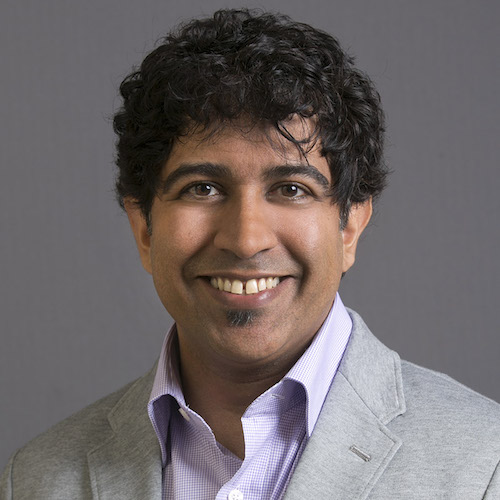 Jaspal Sandhu
Aditya Bhasin
Vice President @ Stanford Healthcare
Aditya Bhasin, Vice President Software Design & Development at Stanford Health Care is part of the Digital Solutions leadership team, reporting to the Chief Digital Officer. He is leading strategy for digital technologies related to web and mobile, as well as Design and Development of SHC's Digital Health Platform, Web & Mobile applications.
Prior to joining SHC, Aditya worked in leadership roles at several Silicon Valley startups. Most recently he spent 5 years leading software services for Jawbone, where he developed their web and connected device strategies and managed the development, QA, UX and analytics groups. Aditya was also one of the early members of Unwired Planet, a pioneer in mobile data, which went public as Phone.com and then morphed into Openwave. At Openwave, he led multiple teams and built telco grade applications and infrastructure software.
Aditya received his Master's in Computer Engineering from Santa Clara University. He has been granted two patents in the telecom and mobile space and has a few pending with the US Patent Office.
Astro Teller
Chief Executive Officer @ X (formerly Google[x])
Dr. Astro Teller is CEO of X, Alphabet's moonshot factory. Astro is also co-founder and a current Director of Cerebellum Capital, Inc, an AI-based hedge fund, as well as the co-founder and Chairman of Flux.io, a spin-out from X in the architecture and construction space.
From 2007 to 2010, Astro was the founding CEO of Cerebellum Capital. From 1999 to 2007, Dr. Teller was the founding CEO of BodyMedia, a leading wearable body monitoring company that was sold to Jawbone in 2013. From 2003 to 2010, Astro was a co-founder and Chairman of Zivio Technologies, an intellectual property holding company. Prior to starting BodyMedia, Dr. Teller was co-founder, Chairman, and CEO of Sandbox Advanced Development, an advanced development technology company. Before his tenure as a business executive, Dr. Teller taught at Stanford University and was an engineer and researcher for Phoenix Laser Technologies, Stanford's Center for Integrated Systems, and The Carnegie Group Incorporated. Dr. Teller holds a Bachelor of Science in computer science from Stanford University, Masters of Science in symbolic and heuristic computation, also from Stanford University, and a Ph.D. in artificial intelligence from Carnegie Mellon University, where he was a recipient of the prestigious Hertz fellowship.
Astro is also a writer. In 1997 Random House published his first fiction novel, Exegesis, which went on to critical acclaim and publication around the world in many other languages. He has since published a second novel, sold a movie to Paramount, placed many op-ed pieces and journal articles, and his third book, this one a non-fiction work called Sacred Cows about our society's confusions about marriage and divorce, was published in July of 2014.
Danielle Teller, MD
Physician + Author
Dr. Danielle Teller received her medical training at McGill University, Brown University and Yale University. She has held faculty positions at the University of Pittsburgh and Harvard University, where she investigated the origins of chronic lung disease and taught in the medical intensive care unit. In 2013, Danielle quit medicine to pursue her childhood dream of being a writer. She is a frequent contributor to Quartz, co-author (with her husband) of Sacred Cows: The Truth about Divorce and Marriage, and she is currently working on a novel about the life of Cinderella's stepmother.
Jaspal Sandhu
Founding Partner @ Gobee Group
Jaspal Sandhu is a founding partner at the Gobee Group, a firm that innovates for social impact globally. His team is presently working with the Gates Foundation to develop a new diagnostic device for childhood pneumonia in Nigeria, Ethiopia, and India. His team is also supporting primary care innovation in the health care safety net throughout New Jersey. He is a lecturer in the School of Public Health at the University of California, Berkeley, where he has taught interdisciplinary courses on the innovation process since 2010. In 2013, he developed Eat.Think.Design., a globally-unique course focused on the intersections of food, innovation, and health. In Fall 2016, he is the faculty lead for the Fung Fellowship for Wellness and Technology Innovations. He is also on faculty at the Food Business School, where he teaches design for food entrepreneurs. He advises a number of technology startups focused on food access and on global development. His writing on innovation has been featured in the Stanford Social Innovation Review, MIT Innovations, Fast Company, and the American Journal of Public Health. Prior to Gobee, he worked with the Mongolian Ministry of Health on technology and innovation in rural health systems as a Fulbright scholar, and for the Intel Corporation and the Nokia Research Center. He speaks Punjabi, Spanish, and Mongolian. He received his Ph.D. in design from the University of California, Berkeley, and his master's and bachelor's degrees in engineering from MIT.
Jessica Mega, MD
Chief Medical Officer @ Verily (formerly Google Life Sciences)
Jessica L. Mega, MD, MPH, is the Chief Medical Officer at Verily Life Sciences. As a faculty member at Harvard Medical School (on leave), a senior investigator with the TIMI Study Group, and a cardiologist at Brigham and Women's Hospital, she led large, international, randomized trials evaluating novel cardiovascular therapies. She also directed the TIMI Study Group's Genetics Program. Her research findings have been published in the New England Journal of Medicine, Lancet, JAMA, and elsewhere.
Dr. Mega is a graduate of Stanford University, Yale University School of Medicine and Harvard School of Public Health. She completed Internal Medicine Residency at Brigham and Women's Hospital and Cardiovascular Fellowship at Massachusetts General Hospital. She is board certified in Internal Medicine and Cardiology. She has won the Laennec Society, Samuel A. Levine, and Douglas P. Zipes Awards, and she is a Fellow of the American Heart Association (AHA) and the American College of Cardiology (ACC).
Missy Krasner
Vice President + Managing Director, Healthcare @ Box
Missy is Vice President and Managing Director for Healthcare and Life Sciences at Box where she leads the healthcare vertical. Prior to Box, she was an Executive-in-Residence (EIR) at Morgenthaler Ventures and specialized in health IT investments. Missy is also a special advisor at Canvas Venture Fund. Prior to her role in venture, Missy worked at Google for 5 years. She was one of the founding executives of Google Health, an online medical records and wellness platform. Prior to her role at Google, Missy worked for the government under President George W. Bush and in the Secretary's Office at the U.S. Department of Health and Human Services (HHS). She was one of the leading executives in the inaugural office of the National Coordinator for Health Information Technology (ONC) for the nation. In that role, Missy worked on legislation that led to the HITECH Act as well as EHR certification and Meaningful Use. Before her role in government, she worked as a Senior Product Marketing Director for CareScience, a healthcare information technology company that developed the first Health Information Exchange (HIE). Prior to her role at CareScience, Missy led communications and research at the Kaiser Family Foundation (KFF), a non-partisan, national, healthcare policy think tank. Before KFF, she worked at Aetna where she spearheaded provider networking and communications during two massive corporate mergers. Missy is a mentor at StartX, the Stanford University startup accelerator and has previously mentored at 500 Startups, the Nike Accelerator, Techstars and HealthBox. She sits on the boards of several digital health companies. Missy has a M.A. from Stanford University in healthcare policy and business administration and a B.A. in English Literature and Theater from UCLA.
Oliver Aalami, MD
Vascular Surgeon @ Stanford
Dr. Aalami is a Clinical Associate Professor of Vascular & Endovascular Surgery at Stanford University with a deep passion for health information technology and medical devices. He built his residency program's web-based team sign-out system, a mobile SMS-to-fax personal medical record sharing system for patients, and more recently a medical grade mobile photography and collaboration solution for providers. His research focuses on medical computer vision solutions to turn medical photos into structured reports, augmented reality in the operating room to support surgical teams during image guided procedures, and precision medicine. In 2016 he led the launch of VascTrac, a Peripheral Artery Disease Apple ResearchKit Study App. He also completed the Stanford Biodesign Faculty Fellowship where he developed a next-generation torque device for endovascular procedures.
Jesse Silver
Vice President, Product @ Omada Health
Jesse believes in using design thinking and a deep understanding of users' lives to create the best experiences for the future of digital health. At IDEO, he served as Principal Designer & Project Leader for food and health-related projects. Jesse holds an MS from Stanford University in Product Design, and a BS from Tufts University in Human Factors.
Nate Gross, MD
Co-Founder, Rock Health
Dr. Nate Gross loves working with great people and ideas at the intersection of health, policy and technology. He is the co-founder of Rock Health, the full service seed fund for health startups. He graduated from the Emory University School of Medicine with an MD, Harvard Business School with an MBA and Claremont McKenna College with a BA in Government. He serves on the advisory board for the SXSW Accelerator and the Institute for Pediatric Surgical Innovation at Children's National Medical Center, and serves as affiliated faculty for the Clinical Informatics Fellowship at Stanford.