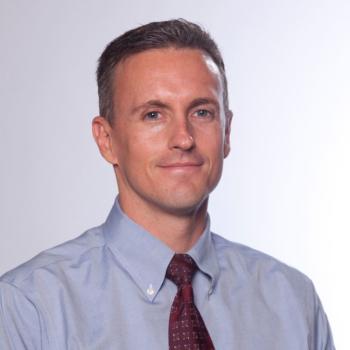 Matthew Lungren, MD, MPH
Associate Director of the Stanford Center for Artificial Intelligence in Medicine and Imaging
Paul Tang, MD
Chief Health Transformation Officer at IBM Watson Health
Paul Tang, M.D., M.S., is Vice President, Chief Health Transformation Officer at IBM Watson Health, and a board-certified practicing internist at the Palo Alto Medical Foundation. Prior to joining Watson Health, Dr. Tang was Chief Innovation and Technology Officer at the Palo Alto Medical Foundation, directing the David Druker Center for Health Systems Innovation, a disruptive innovation center focused on grand challenges in health.
Dr. Tang has dedicated his professional career to improving the quality of health care in America, innovative uses of health information technology (HIT), empowering patients through HIT, and shaping public policy to enhance health and health care in the US. He was co-chair of the federal Health Information Technology Policy committee from 2009-2017. He has served as board chair for several health informatics professional associations, including the American Medical Informatics Association (AMIA).
Dr. Tang received his B.S. and M.S. in Electrical Engineering from Stanford University and his M.D. from the University of California, San Francisco. Dr. Tang has published numerous papers in medical informatics, especially related to electronic health records, personal health records, and health care quality, and has delivered over 350 invited presentations to national and international organizations and associations.
Santosh Mohan
Head of MDP Labs at athenahealth
Mr. Mohan leads the More Disruption Please (MDP) Labs at athenahealth, fostering the next generation of healthcare innovators. He was appointed chairperson of the HIMSS Innovation Committee in July 2016, after having worked on technology-enabled innovation for over a decade at Cerner Corp., Duke Health, The Advisory Board Company, and Stanford Health Care. Mr. Mohan was named a Duke Fuqua Scholar in clinical informatics in 2012, has received six C-I-CARE IT Recognitions at Stanford in 2015 and 2016 and, most recently, the HIMSS Founders Leadership Award in 2017. He is one of the industry's youngest to carry the Fellow of HIMSS designation.
Matthew Lungren, MD, MPH
Associate Director of the Stanford Center for Artificial Intelligence in Medicine and Imaging
Dr. Lungren is the Associate Director of the Stanford Center for Artificial Intelligence in Medicine and Imaging and an Assistant Professor Clinician Scientist at Stanford University Medical Center. His leading research interest is in the field of machine learning and deep learning in medical imaging and clinical informatics. He holds an MPH which focuses on his primary interest in biostatistical modeling in epidemiology and health policy in the national healthcare landscape and has extensive applied experience in both statistical as well as machine learning applications for solving important medical imaging challenges.
Nick Haber, PhD
Co-founder of the Autism Glass Project
Nick Haber is a postdoctoral fellow at Stanford who specializes in artificial intelligence, cognitive modeling, and technological applications of these to medical devices. He is the co-founder of the Autism Glass Project (autismglass.stanford.edu), an initiative to make and test a prototype that uses Google Glass and computer vision as a learning tool for children with autism. His artificial intelligence work focuses on creating artificial systems that can explore their surroundings as children do: playfully and socially. Put another way, he seeks to make robots that gather their own training data. With this, he aims to make more flexible and adaptive robotics and AI-powered devices, as well as to better understand how we learn as children.
Amirali Kia, PhD
Illumina Associate Director
Amirali finished his Bachelor's and Master's at Sharif University working on the application of various artificial intelligence algorithms in computational fluid mechanics. He then started his PhD at Stanford University where his focus was high performance computing and developing fast algorithms with applications in computational biology. He joined Illumina 7 years ago in the Protein Engineering group to utilize machine learning algorithms in enzyme engineering. He is now associate director at Illumina in the computational and applied biology department, leading computational biology group to bring new AI algorithms to Illumina's core technologies and genomics.
Ravi Pamnani
CEO of Intact Therapeutics
Ravi is the Founder and CEO for Intact Therapeutics, a biopharmaceutical startup developing advanced formulations for topical drug delivery in gastrointestinal disorders. He previously led marketing and medical affairs for Transcend Medical, an ophthalmic medical device startup acquired by Novartis in 2016. He started his career in research and development in cardiac and vascular surgery for Guidant Corporation. Ravi received his BS and MS in engineering from Stanford University and was a Stanford Biodesign Innovation Fellow.
Pavan Kumar
Co-Founder of Cocoon Cam
As the Co-Founder & CTO of Cocoon Cam, Pavan leads the product and engineering teams for the company, driving ongoing innovation in computer vision, vital signs monitoring, and sophisticated analytics. Pavan's education and career have focused on large scale software and algorithm development at leading companies such as Apple and NetApp.
Pavan has applied technical experience the field of computer vision and machine learning, having published research works in both areas. He holds a Master of Science in Computer Science from UC San Diego, where he was also a Staff Researcher in the Ubiquitous Computing Applications Laboratory. Pavan also was awarded a National Science Foundation Grant from the I-Corps Program. More recently he has been a Research Collaborator with Dr. Henry Lee and team of Stanford Healthcare, on research focused on remote camera-based vitals monitoring for the Neonatal Intensive Care Unit. The team is currently conducting an IRB-approved study at Lucile Packard Children's Hospital Stanford NICU.
Pavan is an internationally recognized expert speaker on the subject of computer vision for remote health monitoring, and has been a featured presenter at diverse venues including the first-ever White House Demo Day hosted by President Obama, TiE Conference (where Cocoon Cam was named the TiE 50 Winner), Embedded Vision Summit, iSPI Leadership Forum, SVIEF China and INK Talks in India.
Oliver Aalami, MD
Vascular Surgeon @ Stanford
Dr. Aalami is a Clinical Associate Professor of Vascular & Endovascular Surgery at Stanford University with a deep passion for health information technology and medical devices. He built his residency program's web-based team sign-out system, a mobile SMS-to-fax personal medical record sharing system for patients, and more recently a medical grade mobile photography and collaboration solution for providers. His research focuses on medical computer vision solutions to turn medical photos into structured reports, augmented reality in the operating room to support surgical teams during image guided procedures, and precision medicine. In 2016 he led the launch of VascTrac, a Peripheral Artery Disease Apple ResearchKit Study App. He also completed the Stanford Biodesign Faculty Fellowship where he developed a next-generation torque device for endovascular procedures.
James Wall, MD
Pediatric Surgeon @ Stanford
Dr. James Wall is Pediatric Surgeon who focuses on minimally invasive approaches to children's surgery. He is an alumnus of the Stanford Biodesign program and holds a Masters degree in Bioengineering. His research focuses on how we educate others to design and develop health technology as well as flexible endoscopic surgery in children. He has developed multiple health technologies including a novel epidural needle, a protection device for umbilical catheters and a wearable leg compression system. James currently leads the perioperative Value Analysis Committee and is the Assistant Director of the Byers Center for Biodesign Innovation Fellowship at Stanford.