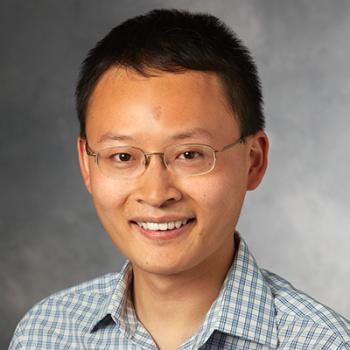 James Zou, PhD
Assistant Professor of Biomedical Data Science and, by courtesy, of Computer Science and Electrical Engineering at Stanford University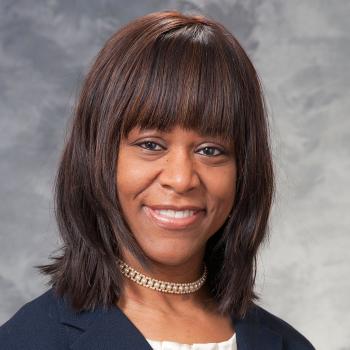 Carla Pugh, MD, PhD
Professor of Surgery at Stanford University School of Medicine, Director of the Technology Enabled Clinical Improvement Center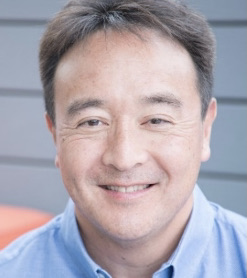 Tad Funahashi, MD
Chief Innovation Officer & Asst. Regional Medical Director at Kaiser Permanente Southern California
Ash Tengshe
Vice President of Application Delivery for Care Delivery Applications at Kaiser Permanente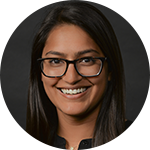 Swaril Mathur
Head of Business Development at Axonics Modulation Technologies, Inc. and Stanford Biodesign Innovation Fellow
Ravi Pamnani
CEO of Intact Therapeutics
Ravi is the Founder and CEO for Intact Therapeutics, a biopharmaceutical startup developing advanced formulations for topical drug delivery in gastrointestinal disorders. He previously led marketing and medical affairs for Transcend Medical, an ophthalmic medical device startup acquired by Novartis in 2016. He started his career in research and development in cardiac and vascular surgery for Guidant Corporation. Ravi received his BS and MS in engineering from Stanford University and was a Stanford Biodesign Innovation Fellow.
Tad Funahashi, MD
Chief Innovation Officer & Asst. Regional Medical Director at Kaiser Permanente Southern California
Tad Funahashi, MD is the Chief Innovation Officer for Kaiser Permanente Southern California. In this role, he leads a team of physicians, consultants, designers, data scientists, and engineers who work together with teams and leaders across Kaiser Permanente to envision and build the healthcare delivery system of the future at the Kaiser Permanente Innovations Studio. Dr. Funahashi and the Innovation Studio take a people-first approach to healthcare to enhance the member experience by improving care across the continuum, leveraging big data to provide personalized and improved quality of care, and exploring emerging opportunities that have transformative potential. Dr. Funahashi maintains a busy clinical and teaching practice in orthopedic surgery and is a Clinical Professor of Orthopedic Surgery at University of California Irvine College of Medicine. Dr. Funahashi also founded and chairs the Kaiser Permanente National Implant Registries that currently tracks the safety and outcomes of over 3.2 million implants ranging from orthopedics, cardiology to vascular surgery. He has given hundreds of presentations across the country and internationally and has authored more than 40 papers in publications such as the Journal of Bone and Joint Surgery, American Journal of Sports Medicine, Journal of Pediatric Orthopedics, and Journal of Bone and Mineral Research. Dr. Funahashi is a diplomat of the American Board of Orthopedic Surgery, and an active fellow of the American Orthopedic Association, American Academy of Orthopedic Surgeons, American Orthopedic Society for Sports Medicine, Arthroscopy Association of North America, and a member of the Orange County Medical Association. He served as the Chief of the Department of Orthopedic Surgery in Kaiser Permanente Orange County from 1994 to 2012, the Regional Chief of Orthopedic Surgery from 2004 to 2012, Chaired the National Chiefs of Orthopedic Surgery from 2004 to 2012, and an Assistant Area Medical Director from 1998 to 2012. He earned his medical degree and completed his orthopedic residency at UCLA School of Medicine.
Ash Tengshe
Vice President of Application Delivery for Care Delivery Applications at Kaiser Permanente
Ash Tengshe is Vice President, Application Delivery for Care Delivery Applications in Kaiser Permanente. He has 21 years of experience in information technology and has been with KP for 11 years. Ash leads the teams that provide technology solutions in the areas of clinical care, pharmacy, telehealth, care at home and hospital administration. He champions agility, automation, innovation to deliver high quality solutions and good user experience design to make working with technology a pleasurable experience for our users.Before joining KP, Ash worked in finance, consulting and health care industries leading software development and agile transformations. He holds a Bachelor of Electrical Engineering degree and a Master's in Computer Science.
Ronald L. Copeland, MD, F.A.C.S
Senior VP of National Equity, Inclusion, and Diversity Strategy and Policy and Chief Equity, Inclusion and Diversity Officer for Kaiser Permanente
Ronald L. Copeland, MD, FACS, is senior vice president of National Equity, Inclusion, and Diversity strategy and policy and chief equity, inclusion and diversity officer for Kaiser Permanente. He leads Kaiser Permanente's efforts to ensure our strategic vision for equity, inclusion, and diversity is successfully implemented to drive strategic business and mission outcomes and results in all Kaiser Permanente members achieving health and health care outcomes that are high quality, equitable, and increasingly more affordable. A recently retired board-certified general surgeon, Dr. Copeland joined Kaiser Permanente in 1988 after a six-year honorable tour of duty in the United States Air Force Medical Corps. Dr. Copeland served as president and executive medical director of the Ohio Permanente Medical Group prior to assuming his current role in 2012.He earned his bachelor's degree from Dartmouth College and medical degree from University of Cincinnati Medical College and completed his residency in general surgery at State University of New York Upstate Medical Center in Syracuse. He also attended the Advanced Management Program at Harvard Business School.
In the fall of 2016, Dr. Copeland was appointed to the board of Kaiser Permanente's School of Medicine (opening in 2020). He is a fellow of the American College of Surgeons; a board member of the National Organization on Disability and the Center for Healthcare Innovation; an advisory board member for the Centre for Global Inclusion. In January 2016, Becker's Hospital Review recognized Dr. Copeland as one of "15 hospital and health systems chief diversity officers to know."
Dale Shim, MBA
Managing Director of Health Innovation at Kaiser Permanente
Dale Shim is Managing Director of Health Innovation for Kaiser Permanente. He oversees the Health Innovation team, which is comprised of physicians, data scientists, engineers, designers, and consultants and tasked with transforming healthcare delivery through advancements in virtual care and artificial intelligence. Dale is responsible for setting the strategic roadmap, overseeing execution and working with the larger organization to bring innovation to scale. Dale has 20 years of varied experience in healthcare, strategy and consulting. Prior to KP, he led strategic planning for CHOICE Administrators, the largest small-group private exchange platform in California. Dale also spent many years at Optum, where he led large change initiatives during a time of accelerated growth. As a key leader in the Optum PMO, he provided oversight to the entire portfolio of Optum IT investments. Dale received an MBA from UPenn's Wharton School. He also earned a Bachelor of Science in Physiological Science from UCLA.
Sheila Baxter-Lamb, MPH
Principal of Business Development, Kaiser Permanente Digital
Sheila Baxter Lamb is responsible for leading resource coordination, strategic partnerships, advancing thought leadership and supporting talent strategy within Kaiser Permanente's (KP) Digital division. Prior to joining KP, she held the position of VP of Business Development and Marketing at Healthy Communities Institute, playing an instrumental role in growing the business to acquisition by Xerox (now Conduent). Sheila completed her Master's in Public Health in Health Policy and Management at UC Berkeley where she received the Henrik L. Blum Award for Distinguished Social Action and held the position as former President of UC Berkeley's School of Public Health's Alumni Association. She currently serve on KP Digital's Transformation Advisory Council, is an Advisor for a startup called ConnectWell, and previously served as a board member of the Women Health Care Executives of NorCal. In 2017, she completed a 2-year Marketing Management Certificate program via Harvard Extension and last year acquired an executive education certificate focused on "Leading Digital Transformation in Health Care" via Harvard Medical School.
Nari Gopala
Vice President of Capability & Platform Engineering at Kaiser Permanente Digital
Nari Gopala is Vice President of Capabilities and Platform Engineering. for Kaiser Permanente Digital (KP Digital). In this role, Nari leads engineering and application development teams that are focused on modernizing our platforms and capabilities intended to propel KP to meet the changing needs of our business and our members flexibly and rapidly. Prior to KP, Nari has over two decades of leadership experience in building and running software engineering, architecture, and platforms, in the areas of online gaming, digital entertainment, supply chain management, and eCommerce, with companies such as Amazon Web Services, Sony Online Entertainment, and i2 Technologies. He holds a bachelor's degree in engineering and earned an MBA in high technology and innovation from Northeastern University, Boston.
Priyanka Surio
Senior Director of Public Health Data Modernization & Informatics at Association of State and Territorial Health Officials
Priyanka Surio serves as the Senior Director of Public Health Data Modernization & Informatics where she manages informatics and data modernization projects to support governmental health agencies in all 59 U.S. states and territories. Ms. Surio supports ASTHO's COVID-19, which includes tracking, researching, and assisting health agencies in their implementation of technology and digital solutions to supplement their COVID-19 response efforts. She also works with health agencies on improving data sharing and governance, promoting interoperability, conducting data needs assessments, building health IT infrastructure through informatics strategic planning, and improving data driven decision across a number of public health issues including opioid/substance use, health equity, social determinants of health, environmental health, vaccines/immunizations, and violence prevention.